SAN DIEGO, CA – MARCH 3, 2022 – In response to global sustainability and clean energy initiatives, Dalrada Corporation (OTCQB: DFCO, "Dalrada") announces Tom Giles as President of its newest division, Dalrada Energy Services.
Dalrada's Chairman and CEO, Brian Bonar, states, "Tom Giles is extremely proficient in establishing and launching new global marketing and sales initiatives and is able to effectively analyze and translate immediate needs into true product and service innovations. Dalrada is pleased to name Tom Giles as President of Dalrada Energy Services."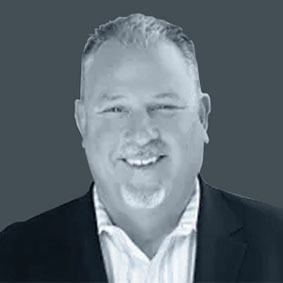 Mr. Giles is an accomplished executive with proven leadership in designing and deploying business strategies that drive bottom-line profits. As President of Dalrada Energy Services, Mr. Giles addresses the unique challenges of organizations that are reducing carbon footprint and fostering long-term environmental stewardship practices.
Mr. Giles has held General Manager, industry lead, and advisor roles in well-established corporations to early-stage ventures and incubators during his career. His leadership aided more than 20 companies to build business plans, identify customer targets, raise capital, create corporate sponsorships, and hire executive management and sales teams.
Mr. Giles' accomplishments include being a founding member of the IBM Watson launch team and raising more than $200 million in capital for startups and venture funds. In addition, Mr. Giles builds strategic partnerships and has done so for major corporations, including IBM, GE, Accenture, T-Mobile, and DST.
Dalrada Energy Services addresses unmet energy savings for its clients, providing comprehensive, end-to-end commercial energy service solutions that mitigate the environmental impact caused by carbon and other harmful emissions.
To reduce time and expense to market for its clients, Dalrada Energy Services leads with Dalrada's clean energy subsidiary, Likido®, and disruptive advanced technology solutions.
Mr. Giles states, "Sustainability makes business sense. Helping our clients improve their energy management by lowering carbon emissions with cost savings is really something to be excited about. I am honored to represent Dalrada Energy Services and to assist in navigating our valued clients on a path of energy sustainability with clean energy solutions."
Dalrada continuously creates innovative, impactful solutions to address the complex challenges of today and the future. More information about Dalrada Energy Services will be available soon at www.DalradaEnergy.com. To learn more about Dalrada Corporation, please visit www.Dalrada.com.
About Dalrada (DFCO)
With perseverance, valor, dedication, and vision, Dalrada Corporation is dedicated to tackling worldwide challenges of today and tomorrow.
Dalrada is a global company that operates under the tenet of creating impactful innovations that matter for the world. The Company works continually to produce disruptive solutions that bridge the gap of accessibility and accelerate positive change for current and future generations.
Established in 1982, the Company has since grown its footprint to include the business divisions: Dalrada Health, Dalrada Precision, and Dalrada Technologies. Each of Dalrada's subsidiaries actively produces affordable and accessible world-class solutions to global problems. For more information, please visit www.dalrada.com.
Disclaimer
Statements in this press release that are not historical facts, the statements are forward-looking, including statements regarding future revenues and sales projections, plans for future financing, the ability to meet operational milestones, marketing arrangements and plans, and shipments to and regulatory approvals in international markets. Such statements reflect management's current views, are based on certain assumptions, and involve risks and uncertainties. Actual results, events, or performance may differ materially from the above forward-looking statements due to a number of important factors and will be dependent upon a variety of factors including, but not limited to, our ability to obtain additional financing that will allow us to continue our current and future operations and whether demand for our products and services in domestic and international markets will continue to expand. The Company undertakes no obligation to publicly update these forward-looking statements to reflect events or circumstances that occur after the date hereof or to reflect any change in the Company's expectations regarding these forward-looking statements or the occurrence of unanticipated events. Factors that may impact the Company's success are more fully disclosed in the Company's most recent public filings with the US Securities and Exchange Commission ("SEC"), including its annual report on Form 10-K.